Bathroom Fitter Birmingham
Expert Bathroom Fitting Birmingham
If you're looking for an expert bathroom fitter in Birmingham to install your new bathroom or renovate your existing one, then look no further. As well as being experts in kitchen fitting, we are fully trained and highly qualified bathroom fitting experts who can provide any bathroom fitting service you require. Our team of professionals has fitted hundreds of bathrooms from small, affordable bathrooms with basic fittings to luxurious, large bathrooms with the highest quality materials and fixtures. We can install all types of bathroom from any brand and we can also design and fit custom builds.
Give us a call today at 07723 563243 or contact us online by filling out the form.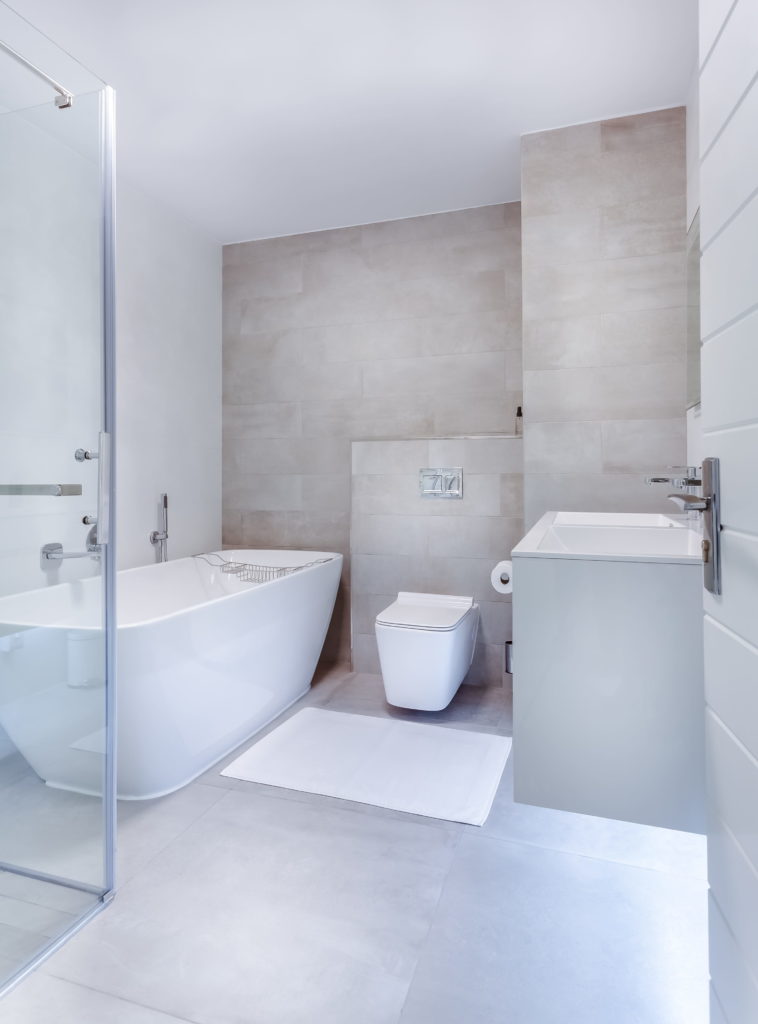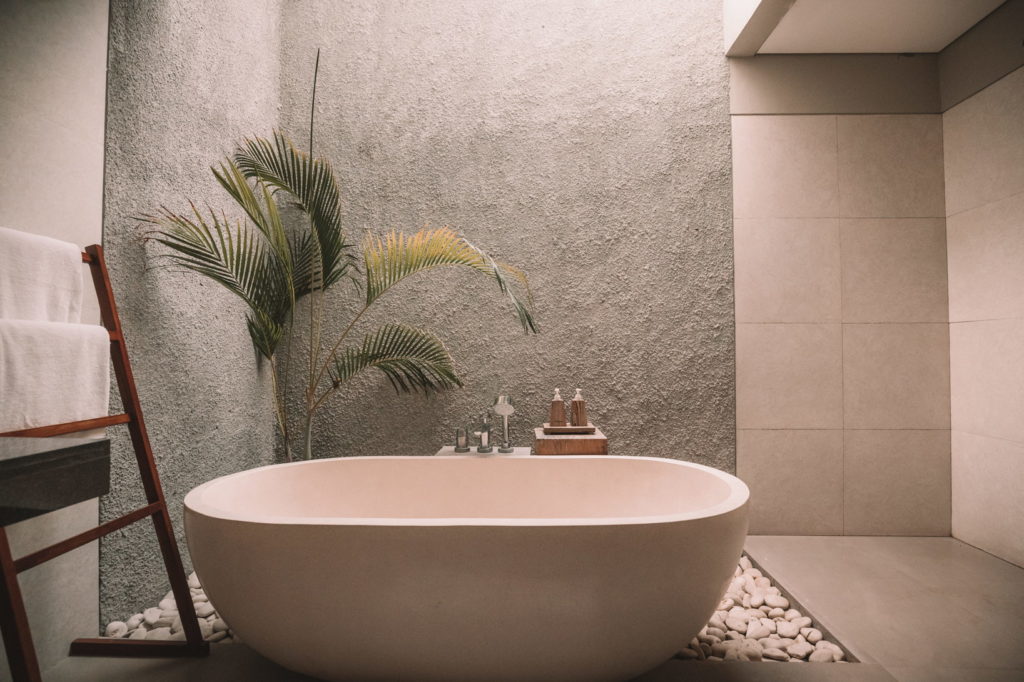 bathroom fitter birmingham: a hassle-free service
Your bathroom is a very important room in your house so you don't want just anybody to carry out your bathroom fitting needs. That's where we come in. We are a trusted and reliable bathroom fitter in Birmingham who you can trust to transform your bathroom into the room you've always wanted. Whether you need us to fit a bathroom you've already supplied, or you want us to help you design, supply and fit, we can fulfill any of your requirements. We also can offer renovation services for your existing bathroom if you don't need to completely refurbish the room. If you want something very special, talk to one of our bathroom fitters about getting a one of a kind, custom bathroom designed and installed. Whatever type of service you need, we can deliver. Let us know your bathroom fitting requirements and we will organise a visit to your home and a quotation.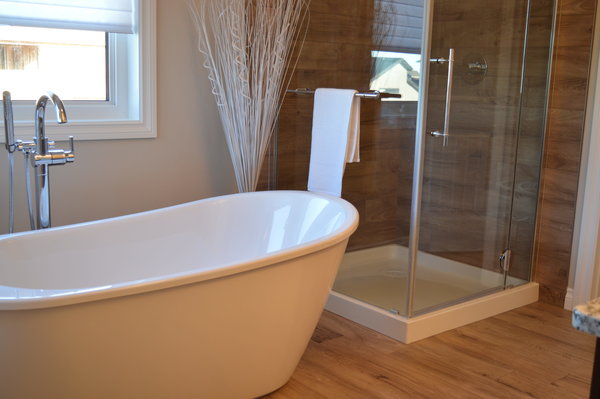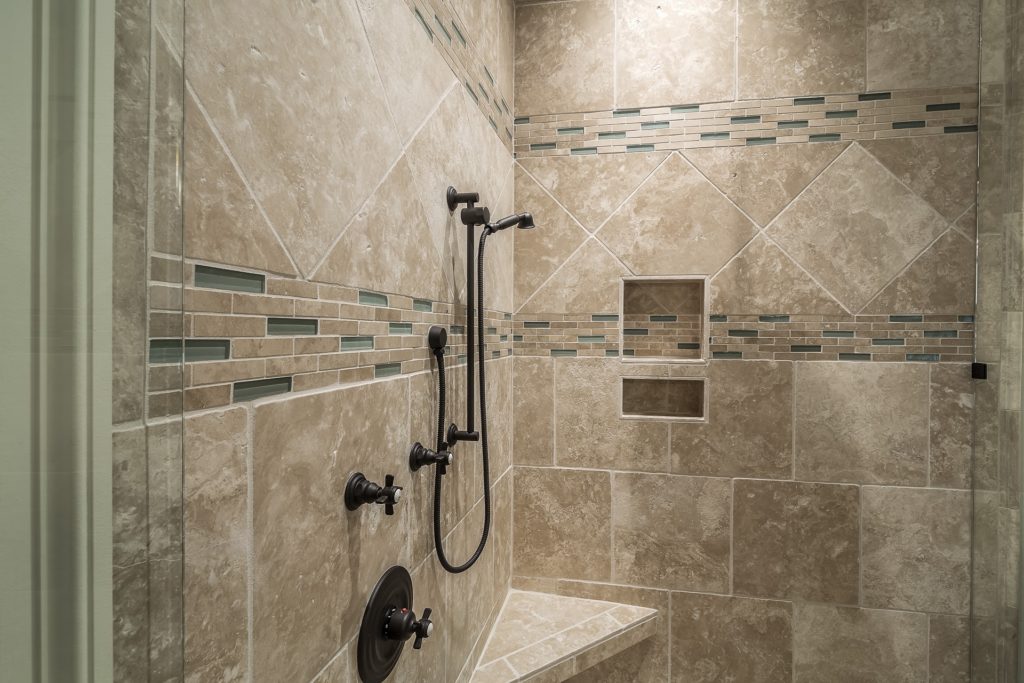 Frequently Asked Questions
How Do I Choose A Bathroom Fitter?
There are a number of things you need to consider when it comes to choosing a bathroom fitter. Firstly, it's important to go with a bathroom fitter that has both experience and accreditations. All of our qualified professionals have decades of experience. You also need to make sure the bathroom installer is willing to give a detailed written quote so that all costs are clear from the start. We provide all our customers with a written quote that details everything. You also want to work with people you are comfortable with. Our friendly bathroom fitters are extremely helpful and our customers are always pleased with the level of customer service they receive from us. Give us a call at 07723 563243 and a member of our team will help you with any questions you may have.
Are bathroom fitters plumbers?
As professional bathroom fitters experienced in all types of bathroom installation we can handle the entire bathroom refurbishment for you from designing something bespoke, to fitting a new bathroom suite. Plumbing installation and any type of repair work are also things we can do for you.
How much does a new bathroom cost UK 2020?
In general, the cost of installing a new bathroom will range from £2,500 to £6,500 for the lower end of the scale. If you go for something more luxurious the cost will be above £7,000. To provide you with an accurate estimate, please contact us at 07723 563243 and we will be happy to arrange a property visit and quotation.
How can I remodel my bathroom for cheap?
There are a few things you can do to lower the cost of your bathroom remodelling project. Tiles can be expensive to purchase and fit so we advise you to limit your tile usage if your budget is low. Opting for PVC panels instead of tiles can be a great way to get a high quality finish for a fraction of the cost. Updating the little details can also help you achieve a cheap remodel. Drawer handles, light fixtures, towel rails and sink faucets are some of the things you can update without spending too much money. Regrouting can also freshen up your bathroom for very little money. There are many more things you can do to remodel your bathroom without spending lots of money. Contact us today and we can offer a range of solutions.
Can I remodel my own bathroom?
While it is possible to remodel your own bathroom, a complete bathroom remodel is not an easy task and it is best left to the professionals. Having your bathroom professionally fitted will save you time and money in the long run. You'll also ensure your bathroom will look perfect the first time.
How can I remodel my bathroom for cheap?
Talk to a qualified bathroom fitter Birmingham today to discuss cost effective solutions to remodel your bathroom. 
How long does a bathroom remodel take?
The time it takes to complete a bathroom remodel depends on how much work is being done. A complete bathroom install takes about two weeks to complete on average but could take more or less time depending on your exact specification.
What size tile looks best in a small bathroom?
Tile size can affect how big a bathroom looks and feels. It's a good idea to avoid using big tiles in a small bathroom because this will make the room appear smaller. We recommend going for a medium size tile and using a matching colour for the grout. This has the effect of creating a nicely flowing room because the scale of the room will not be broken up.
How much does it cost to tile a shower?
Depending on the materials you choose to tile your shower you can expect to pay upwards of £250 to tile a shower.
What's the most expensive part of a bathroom renovation?
Typically, the most expensive part of a bathroom renovation is the tiling and plumbing because they both involve highly skilled workmanship and the cost of tiles can be quite expensive.
How difficult is it to remodel a bathroom?
Remodelling a bathroom is definitely a difficult undertaking. It requires a lot of planning, excellent DIY skills, and determination to see the job through to completion. We recommend you seek the help of a professional kitchen fitter to save yourself time and money in the long run. Give us a call today at 07723 563243 or fill out the online contact form and a member of our team will get back to you.
What You Need to Know Before renovating a bathroom?
The first thing you need to know before renovating your bathroom is how much it is going to cost and what kind of budget you have. Often, people underestimate the cost of fitting a new bathroom so it's important to carefully research before you start the remodelling process. You also need to know about a few key measurements such as the size of a typical bathtub and how much a space a toilet takes up. This will make it easier to plan your remodel. There are many things to think about before starting a bathroom renovation so it's best to seek expert advice.
What is the best flooring for a small bathroom?
For the flooring of a small bathroom you have a number of options. You could choose ceramic tiles, waterproof laminate, luxury vinyl plank flooring, slate or other natural stone. Talk to one of our professionals today and they can offer expert advice for your bathroom.
What colors make a small bathroom look bigger?
A good way to make your small bathroom appear bigger is to use lots of white. Painting the walls white, using white tiles, and fitting white units will help to make the room look and feel bigger. White reflects light and naturally recedes, making the room look bigger.
How can I make my small bathroom look luxurious?
There are a number of things you can do to make your small bathroom look more luxurious. Firstly, you could swap out your bath and install a walk-in shower. Not only does this make the room more luxurious, it is also more practical for a small bathroom. You could also add a bench to the walk-in shower. Using a glass wall for the shower also increases the luxury of the room. Another small thing you can do to make your bathroom look luxurious is to add good quality towel hooks and hardware. This is something that won't cost too much but it can make a big difference to the room.
Should you tile a whole bathroom?
The answer to this depends on the size of your bathroom and the style you are going for. If the room is small then it's generally a good idea to tile the whole room because this can increase the light. A fully tiled room also makes the cleaning process a lot quicker and easier. If you are on a budget then it's wise not to tile the whole room so that you can save money.
How much does it cost to tile small bathroom?
The average cost, including materials and labour, to fully tile a bathroom is between £500 and £800. Contact us today and we can provide you with a more accurate cost to tile your bathroom.
Are bathroom remodels worth it?
A bathroom remodel is a wise investment. Not only does it make the room a more pleasant place to be in for you and for family, it can also increase the value of your home. You are often able to recoup a lot of the bathroom renovation cost when you sell your home.
What is the cheapest flooring for a bathroom?
Vinyl is a very cheap and durable material to use for the flooring in your bathroom. Modern vinyl is a lot more attractive and durable than it used to be. It is comfortable to walk on and is waterproof. You could go for luxury vinyl tiles and planks that come in a wide range of styles and colours.
What is the best colour for a bathroom floor?
This depends on the style and the size of the room. Light, neutral, cool tones such as whites and greys are the most popular colours since bathrooms tend to be smaller than other rooms in the house and these light colours tend to make rooms look larger.
What is the easiest flooring to install in a bathroom?
Standard vinyl and luxury vinyl are both relatively easy to install. However, unless you are very confident in your DIY ability, it's best to give us a call at 07723 563243 to arrange your bathroom flooring installation.
Should bathroom floor be darker than walls?
Your bathroom floor should typically be darker than the walls to avoid the room looking like a box with no bottom. For example, in a bathroom with dark grey floor tiles, the walls should not be darker than the dark grey floor.
Should bathroom floor and wall tiles match?
This is a matter of personal taste. Some people like to match the floor and wall tiles while others prefer to not to. Our professionals can advise you on what would work best in your bathroom. To arrange a visit and quote please contact us today by filling out the online request form or calling 07723 563243.
How do I add storage to a small bathroom?
Storage space can be added to a small bathroom in a number of ways. You could install a wall cabinet above your toilet to store things such as toilet paper and toiletries. Adding a storage ladder is another way to increase the amount of storage in your small bathroom. Baskets, towel hooks and above-door shelving can also provide you with more storage. We can professionally plan and install storage solutions for your bathroom.
Is it ok to paint a small bathroom a dark colour?
While dark colours generally make a room appear smaller, if used correctly they can actually add depth to the room. If you prefer to paint your small bathroom a dark colour you should contact one of our experts today and they can help you come up with a dark colour scheme that compliments your room size and shape.
Should all bathrooms in a house match?
Should you tile a bathroom before fitting?
How difficult is it to tile a shower?
While it is possible for you to tile your own shower, it is a very difficult job that requires professional skills. From checking that the walls are level to planning the layout for the tiles, being able to measure properly and make nice and even grout joints, tiling your own shower really is a difficult job that you do not want to fail. A job not perfectly done could cause way more damages than you think, such as leaks into the floor and walls. So if you want a professional to tile your shower or whole bathroom, feel free to contact us at 07723 563243 or fill out the online contact form and a member of our team will get back to you.
What can you put on bathroom walls instead of tiles?
We tend to think tiles are the only choice when it comes to bathrooms, whether it's on the floor or on the walls. While they are the most conventional solution used in the U.K for bathroom walls, they are definitely not the only option available.

Paint: whilst regular paint doesn't like moisture very much, you would think this is not the best solution for your bathroom walls. Yet, some paints are actually made specifically to paint your bathroom walls. Waterproof, mould-resistant, steam-resistant, easier to maintain and also much cheaper than tiles, paint provides a good alternative when it comes to decorating your bathroom. It also gives you plenty of colour choices. However, keep in mind that paint will need updating every few years.

PVC panels: you might not think of this option at first, but PVC panels are actually a great alternative for tiles on your bathrooms walls. Cheap to buy and easy to install, they come in all different colours and with different effects that can replicate tiles, marble, wood, concrete, stone and many more materials. PVC panels create the perfect seamless modern look and only require a good quality silicone to be fixed to the wall. They can even be fitted on tiles, which makes them great when it comes to renovating an old bathroom. Finally, when it comes to maintenance, they don't require much beside a quick wipe now and then, and last for years.

Laminated panels: laminated panels can be another great solution if you are looking into a cheaper and easier solution for your bathroom walls. Similar to PVC panels, they are however more durable as their surface is much harder and therefore less exposed to damage, which makes them great for commercial properties.
Do you also fit kitchens?
Yes, we are experts at fitting kitchens as well as bathrooms. Click here to find out about our kitchen fitting services.
request a bathroom fitting quote online
Tell us about your project and a bathroom fitter in Birmingham will be in touch soon to book a visit to your property and provide a quotation.